Our amazing two-week summer camp for ages 8-15!
Machaneh Kadimah is LJY-Netzer's biggest event of the year. we bring together hundreds of young Liberal Jews from all over the country. Aged between 8 and 15 years old they have the Liberal Jewish experience of their lives! Two weeks of magical, creative, fun and engaging activities - Machaneh Kadimah is the place to be this summer.
"Only two weeks, but a lifetime of memories"2023 Participant
Machaneh Kadimah is an  amazing inclusive environment where all participants can flourish, make friends and have fun. We run sessions ranging from swimming to singing, drama to den-building, discussions about Israel to debates about Jewish identity, friendship bracelet-making to football and dodgeball to discos. There is never a dull moment on Machaneh Kadimah!
Ruach (Spirit)

Every morning, chanichimot (participants) are woken up with a crazy session of chanting, dancing and singing to start the day with a bang, as well as learning some of the new songs that LJY-Netzer has to offer!

Whole Camp Sessions

A chance to explore a huge range of sessions with everyone else on camp, with everything from ultimate frisbee to slam poetry.

Swimming

Take a dip in the swimming pool, supervised by a fully trained lifeguard

Wide Game

An all-out crazy wide game which leaves everyone, including the leaders, covered in water, paint, and with a massive smile on their face.

Ma'amadim (Creative Prayer)

A chance to relax, reflect, and explore Judaism in ways you've never seen before!
"A really fun Jewish camp where you learn about loads of things about being a better person and do so many crazy and fun activities"                     -  2023 Participant
Staff
Machaneh Kadimah is staffed by a team of enthusiastic, dedicated and experienced madrichim (leaders). All our leaders are fully trained and DBS checked. These are the talented young people who plan and deliver two weeks' worth of magnificently creative activities, and all are LJY-Netzer members who want to give to our members what they experienced when they were on Kadimah as participants. Overseeing the whole camp is the LJY-Netzer movement work team. They are fully trained professionals employed by Liberal Judaism, all of whom have worked extensively with young people and have led multiple Kadimahs as well as other LJY-Netzer programmes. We also have on site a medic, a welfare office and Becca Fetterman, who is the Director or Youth.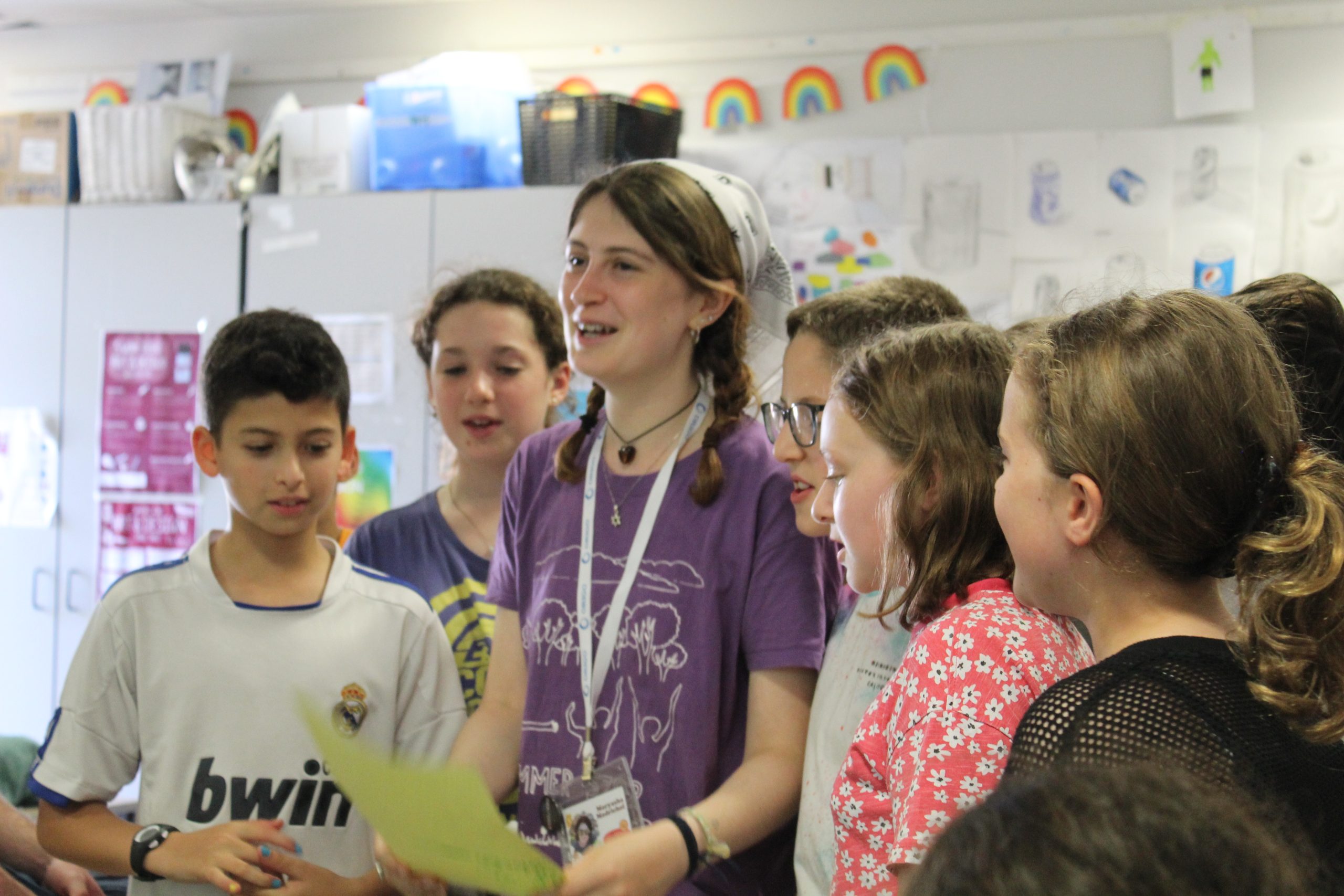 The Site
Kadimah is held at a beautiful boarding school in Devon. Its extensive grounds and many facilities is what makes every day of Kadimah exciting and different. Whether you want a dip in the swimming pool, or to create a masterpiece in the new art room, or to explore the fields and gardens of this fascinating school, it really has something for everyone.
There will be a late fee if you sign up after the deadline on Sunday 7th July
Financial Assistance
We are committed to making sure that everyone who wants to come on our events is given the opportunity to do so. We have bursaries for those who need financial assistance. To find out more about these, or to apply for financial assistance, please contact Becca at becca@liberaljudaism.org
Mia Bogod
m.bogod@liberaljudaism.org
Mia Harris
m.harris@liberaljudaism.org
Hannah Gellman
h.gellman@liberaljudaism.org
Becca Fetterman
Director of Youth/Financial Inquiries
becca@liberaljudaism.org
Cancellation Policy
o   If a Participant or Parent/Guardian wishes to cancel their place on this event, they must contact LJY-Netzer at becca@liberaljudaism.org.
o   A Participant or Parent/Guardian who cancels their child's place prior to the deposit payment deadline will be entitled to a refund less the Administration Fee.
o If the event is cancelled due to Covid 19 regulations we will refund as much as is possible to do so. Our sites have a Covid Guarantee therefore we aim to  reduce this to a small admin fee. Below are the amounts that we guarantee to return:
61 days or longer prior to departure date: 100% of monies paid less the Administration Fee;
From 31-60 days prior to departure date: 100% of monies paid less deposit and the Administration Fee;
From 15-30 days prior to departure date: 90% of monies paid less deposit and the Administration Fee;
From 1-14 days prior to departure date: 50% of monies paid less deposit and the Administration Fee;