By Josie Drapkin

As the summer holidays began and the exam period ended I felt an enormous feeling of relief and joy but most of all I was filled with excitement and apprehension because this summer I was going on Israel Tour; a once in a lifetime chance to see Israel in one of the most unique and compelling ways. This trip was facilitated by LJY Netzer and the UJIA, who I cannot thank enough because it was a trip that has changed me for the better in so many
ways.
Arriving at Luton airport and standing alongside a group of forty-eight other Liberal Jewish teenagers who were all about to embark on this journey with me, I felt a huge sense of belonging and joy. Stepping off the plane at Ben Gurion airport, I felt the same feeling except this time it was magnified to a whole new level because we were in Israel. Only a handful of us had been to Israel before and I was not one of them.
The first week went by in a flash. Our leaders: Jonty, Josh, Sydney, Yoni and Reut had packed so much into each day that by the end of week one, we had already had so many new experiences and had really bonded as a group. From talking with and learning about the Ahmadiyya Muslim community, visiting the Bahia Gardens and having lunch with the Druze to touring round Tsvat and going on hikes, in our first week I definitely started to learn much more about Israel as a country and its history. Not only did I learn about Israel and the culture in the north, I learnt a lot about the youth movement I was with. LJY is committed to many things, one of which being 'Tikkun Olam' or 'Repairing the World'. Volunteering in Carmiel was such an amazing experience as we were able to learn more about charity in Israel and help those in need by preparing food boxes to be sent to homeless shelters. The second week we spent in the big cities; Tel-Aviv and Jerusalem. By this time our whole group had bonded so well and I was so glad to be getting to know everyone in our kahila (community).
As the second week went by we were getting used to the humid heat of the city and the culture in Israel. This week we were introduced to a lot more information about the diverse and complex cities we were in. We learnt about the events that happened in Rabin Square, had a tour of south Tel-Aviv, spoke with a representative of the LGBTQ+ community in Israel and visited the Kotel. Visiting the Kotel was an experience I will never forget. As a liberal Jewish woman I wouldn't say that my experience at the Kotel was enjoyable but I am glad that I went. It was an unusual experience having to cover up and being treated like it was not my place to be there.
As a liberal Jewish and feminist youth movement we visited the main Kotel as well as the egalitarian section and spoke about the completely different experiences we had as men and women. The boys in our group were welcomed by men offering them tefillin and talits and they had about twice as much space as the women, so could approach the wall whenever and for as long as the liked. Whereas when I walked in there was a big group of women standing by the wall and more waiting their turn to touch and pray at the wall. I think that the sexism I experienced that day is something that will remain with me and has made me think much more deeply about Judaism and its teachings and has ignited a flame within me pushing me to learn more about Judaism all over the world.
Our last week was spent in the desert, spending one day and night riding camels, watching the sunset and sleeping out under the stars next to a bonfire. That is certainly an experience I will never forget. We spent a few nights on Kibbutz Lotan, an ecological Kibbutz in the Negev where we learnt about their efforts to recycle and reuse all of their waste. Whilst at Lotan we had out last few days were we did activities like snorkelling in the red sea, hiked up Mount Tzfachot and had our final Shabbat which was completely peer led, meaning that each one of us were in groups and put in charge of certain activities such as; the Shabbat services, educational sessions or games sessions. This was an incredibly empowering experience and much different to the two Shabbats we had already had.
As Israel tour was coming to a close and each one of us was reflecting back on one of the most remarkable experiences of our lives. I began to think about what this trip has meant to me personally. About half our group had been on LJY camps or events before but I was not one of these people and although I had been looking forward to this trip for months and months some had been dreaming about it for years. So for many Israel tour was the end of their LJY journey however for me it feels like the beginning. The beginning of something bigger than I could have imagined as I am now raring to get involved with more LJY events and to start thinking much more deeply about my Jewish identity and what Israel means to me. I am so thankful to have been able to have had this opportunity to marvel at the sites and beautiful landscapes Israel has to offer from the Golan Heights to the Kinneret and to have been able to experience all this with such a supportive and kind group of people.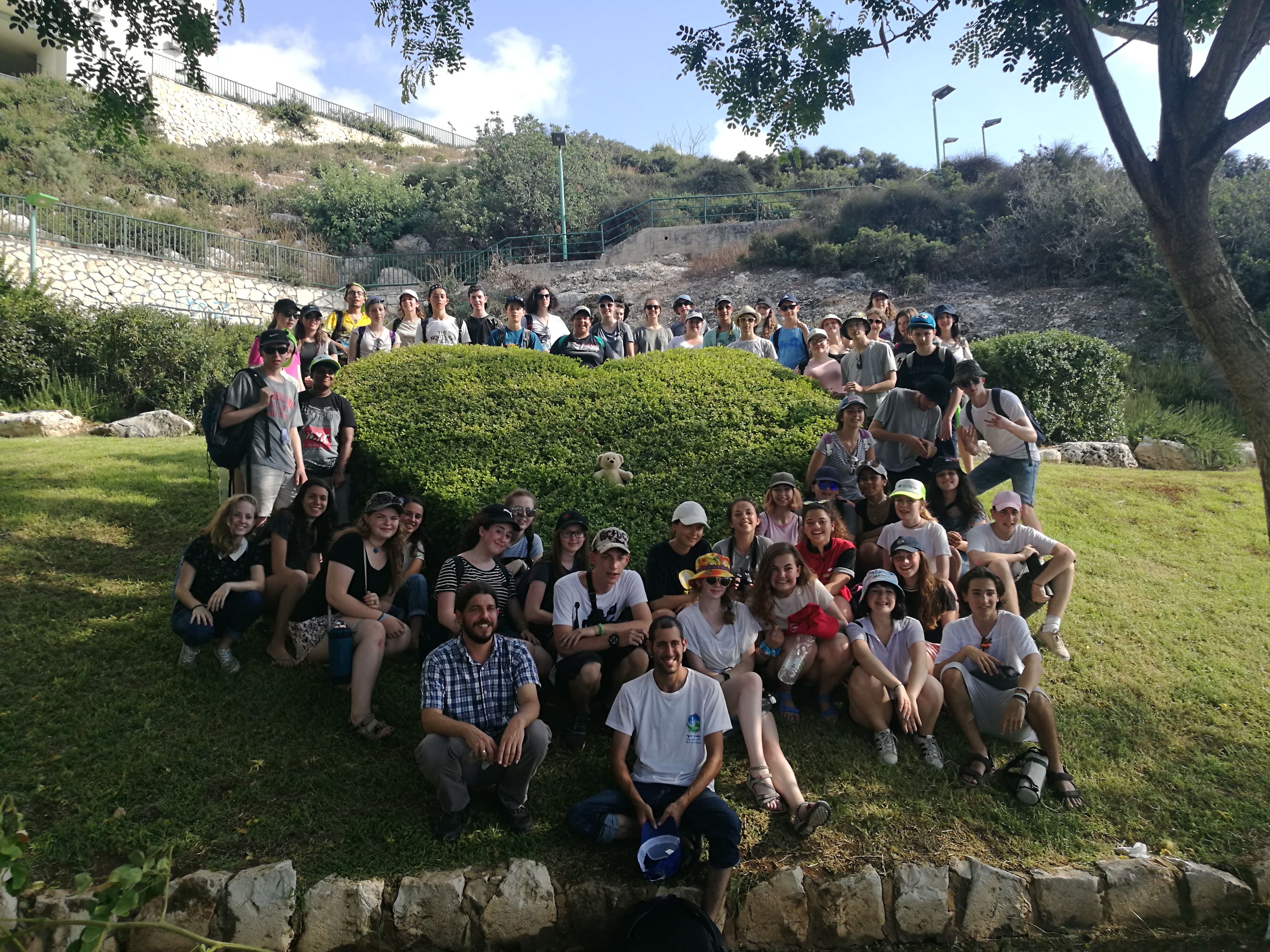 (Josie Drapkin, Birmingham Progressive Synagogue: August 2017)