This year as part of our Summer Option Scheme, Sam Cohen, an LJY-Netzer Boger and previous Movement Worker, went on a funded volunteer scheme to Gondor in Ethiopia to work with Ethiopian Jews. He has now been there for 3 weeks and here are some of his experiences.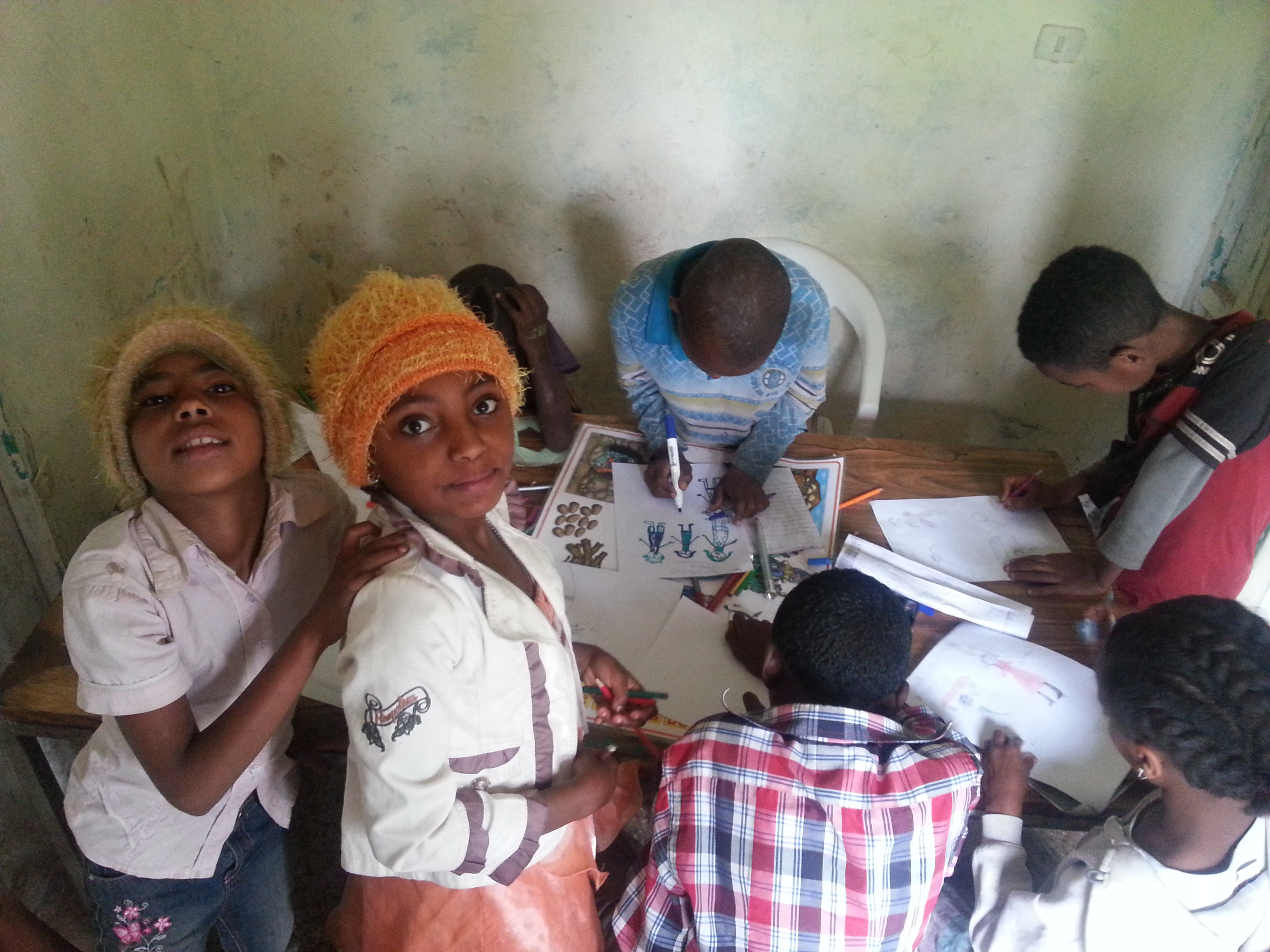 8:30 (when class should start) to find 15 children waiting for you and have a smooth morning. The next day you may wake up to find there is hail, thunder and lightning. You walk up hill with water pouring over your feet as you go to get the bus only to find it full. After a 15 minute wait in the rain, followed by a bus journey full of unexplained stops, you get to work half an hour late and soaked through to find that only two of the participants have arrived so far. The day ends behind scheduled after an hour of football in the mud. This informality, lack of structure and efficiency, whilst frustrating at times, is what makes Gonder such an interesting place to live and work. However you plan and prepare for a day, you never really know how it will play out, where you might end up or you you may meet. Every day is another exciting step into the unknown.
The work at Hatikvah is interesting and engaging, though not without its challenges. The most obvious of these being language. Currently there are three classes which run: Grades 1 & 2, with an age range of around 5 to 13; Grades 3 & 4, with an age range of around 9-14; Grades 5 – 8, with an age range of around 12-23. The disparate age ranges is due to how often the participants go to school. Some have missed years of education as they have been needed for work and so are returning to education with large gaps. Others have started at 5 and never left. All three classes though have very distinct identities, despite their age ranges.
For Grades 1 & 2 there is almost no English although one of the participants has some basic Hebrew. We get up to around 30 children for this class so Getachu (the club coordinator/teacher) and I take half each. I get the participant who speaks a little Hebrew and communicate to the class through him. Primarily we are playing games, doing jigsaw puzzles and singing songs. The biggest challenge is getting the children to play together. To illustrate, if I get them in a circle and the put a jigsaw puzzle down in front of them, 30 tiny hands will all grab as many pieces as possible and then try to force them pieces together with total disregard to the picture on the box. It takes a long time before I can get them to work together and share the puzzle. On one occasion, a girl had taken four pieces into a corner and point blank refused to share them with the rest of the group. As we couldn't understand each other, the issue was only resolved after I picked her up, carried her out of the room and put her down outside. Needless to say, she is now sharing and caring with everyone else.
With Grades 3 & 4 we are focusing on learning Hebrew. They are an engaging group and it is really enjoyable to teach them. They have been learning how to introduce themselves, explain how old they are and a little about their families. We had a particularly fun session on Monday where they drew pictures of Gonder, their house and their families and labeled them in Hebrew. They made some beautiful posters which will go up on the wall and help decorate the club house and make it their own. Tomorrow we will learn how to ask how much something costs in Hebrew and how to haggle. I am going to bring in some food and run a shop where they can buy things for fake money.
Grades 5 – 8 are learning English. Communication is easiest with them although still a challenge. This last week has been about the past tense and I have made them worksheets to help them practice their spellings. On Friday though we had a break from English and instead I ran a session on Shabbat. We read the creation story straight from Genesis and Getachu translated into Amharic. After reading the story we had a discussion about Shabbat and why it is so important. We looked at why God, who surly doesn't himself get tired, had a day of rest and what we can do in our own lives to make sure it is distinct from the rest of the week. By and large the discussion was a lot of fun although tensions ran high after I suggested that playing football on Shabbat is acceptable as a way of relaxation. Apparently that goes against the teachings of the local Rabbi although what is the point of Jewish study without a good argument! I told them the joke about the two Jews stranded on an island who build three synagogues but it fell flat. Lost in translation perhaps. Two days a week, Gatachu brings in his laptop for this group and teaches them basic computer skills. Whilst he is working with small groups, I practice reading with the rest. They really care about their education and make a huge effort in lessons. As a group they are good at helping each other out and working as a team.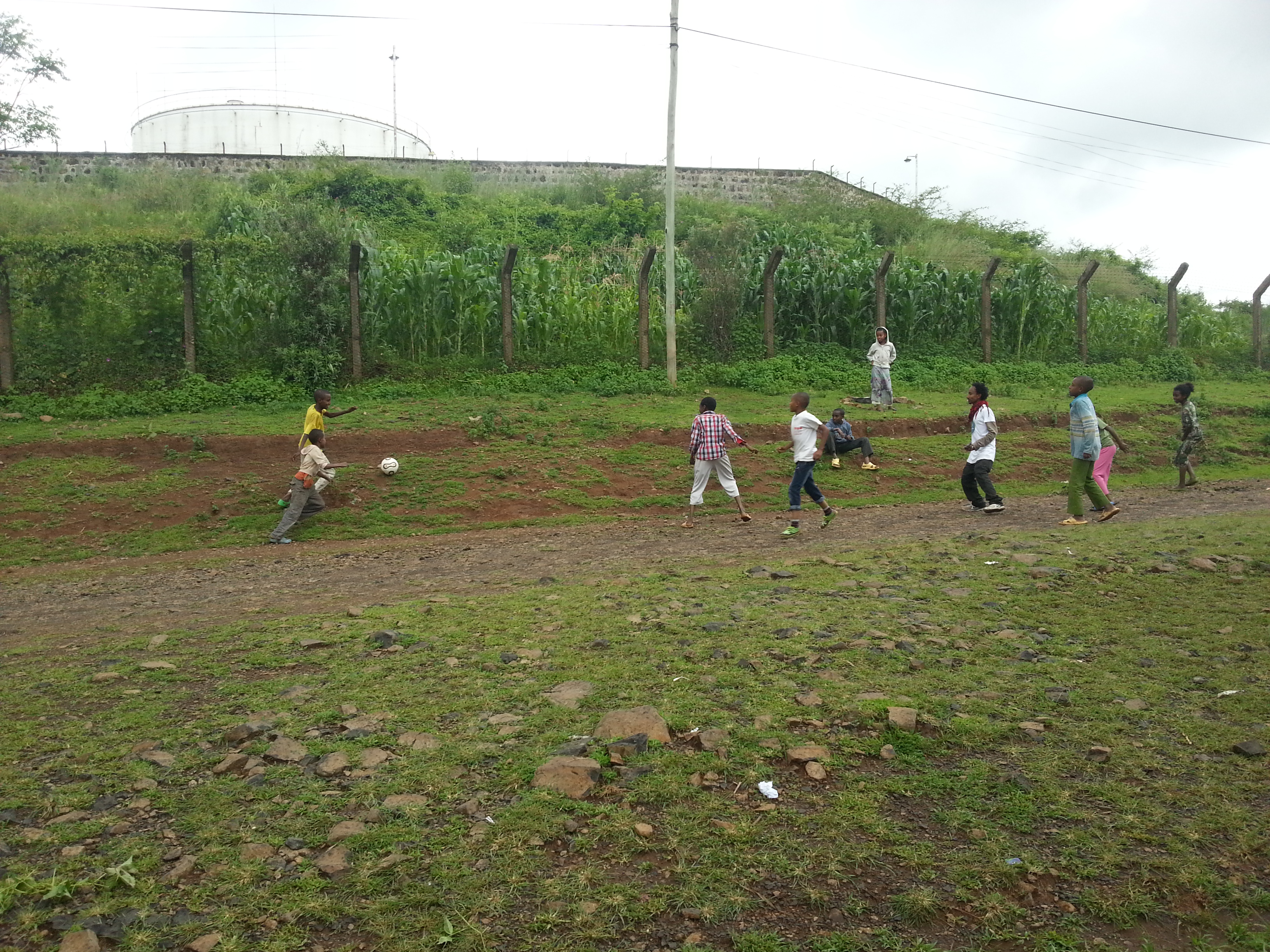 With all classes, we learn for between an hour and a half to two hours and then play football for the remaining time. Due to the high altitude (Gonder is over 2000 metres above sea level) it took a long time for my body to adjust and in the first week I was out of breath after minutes. I am now well adjusted though and scoring plenty of goals helping to further our reputation as a footballing nation.
The summer school is a real success which is genuinely improving the lives of its students. Whilst it faces challenges, it is easy to see how it can continue throughout the year helping the Jewish community of Gonder to grow and prosper.
You can donate here: http://uk.virginmoneygiving.com/fundraiser-web/fundraiser/showFundraiserProfilePage.action?userUrl=Sam_Cohen1 to what is anamazing Liberal Jewish cause, completely inline with our ideology!
By Sam Cohen